Regular price
Rs. 1,999.00
Regular price
Sale price
Rs. 1,999.00
Unit price
per
Sale
Sold out
Free delivery

Secure checkout

7 days returnable
Feature

Powered by Jio IoT: SMARTMESH WiFi + BLE Smart Power Strip Extension powered by Jio IoT, designed for maximum convenience and functionality

Fast Charging: Three sockets and three USB ports with quick charging capabilities, allowing for efficient charging of multiple devices simultaneously

Individual Control: Individual control of each socket and USB port, giving you complete control over your devices and their power usage.

Energy Monitoring: Energy monitoring functionality, enabling you to track the power usage of each device and make informed decisions to reduce your energy consumption.

Voice Control: Compatible with Amazon Alexa and Google Assistant, allowing you to easily control your devices with voice commands for added convenience
Specification

Model No.SMM3213JM
Input VoltageAC100V – 240V
Maximum Load Power600W per point
Maximum Load Current10AWi-Fi Frequency2.4Ghz Only
Working temperature-20-50 C
Special featurequick charge USBs
Share
View full details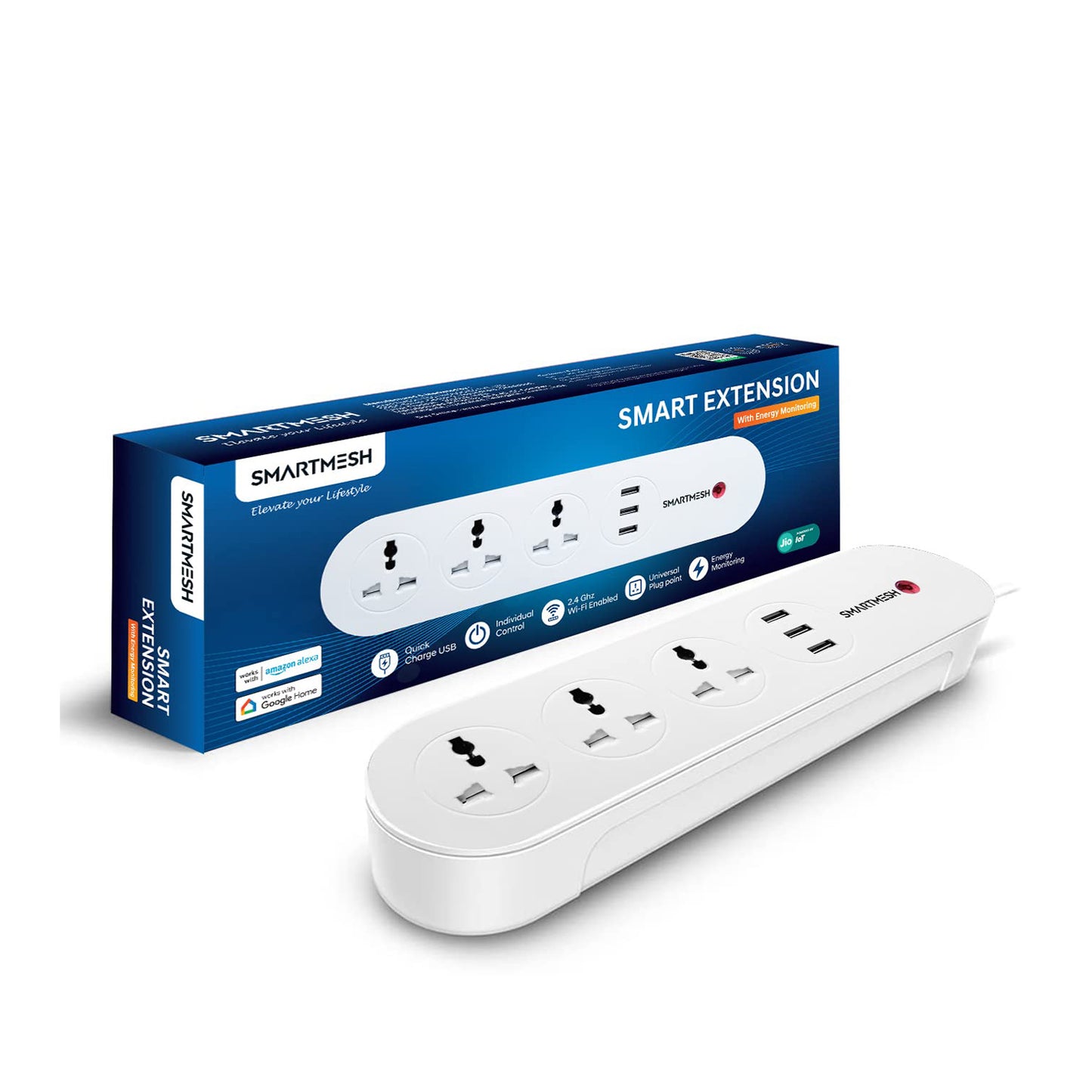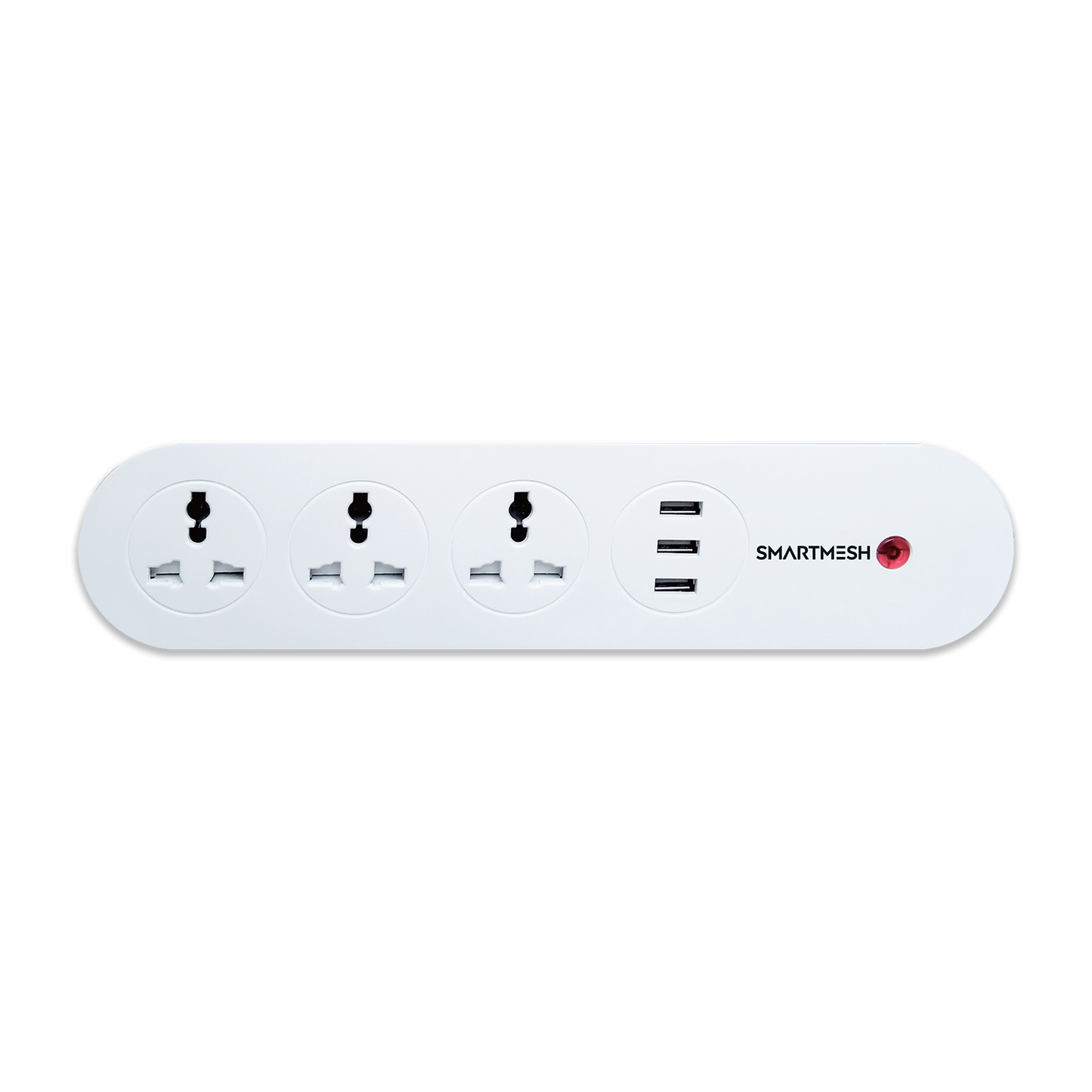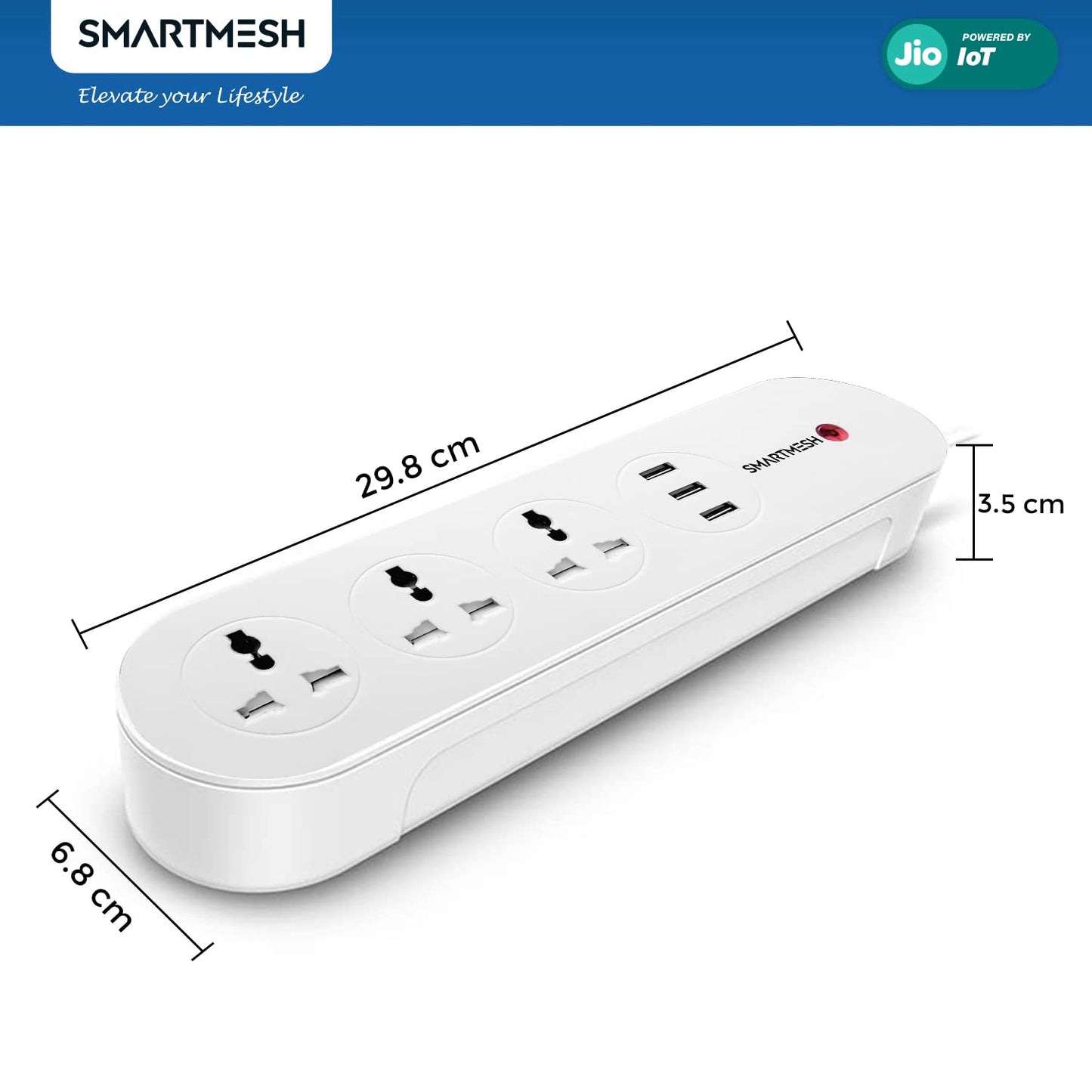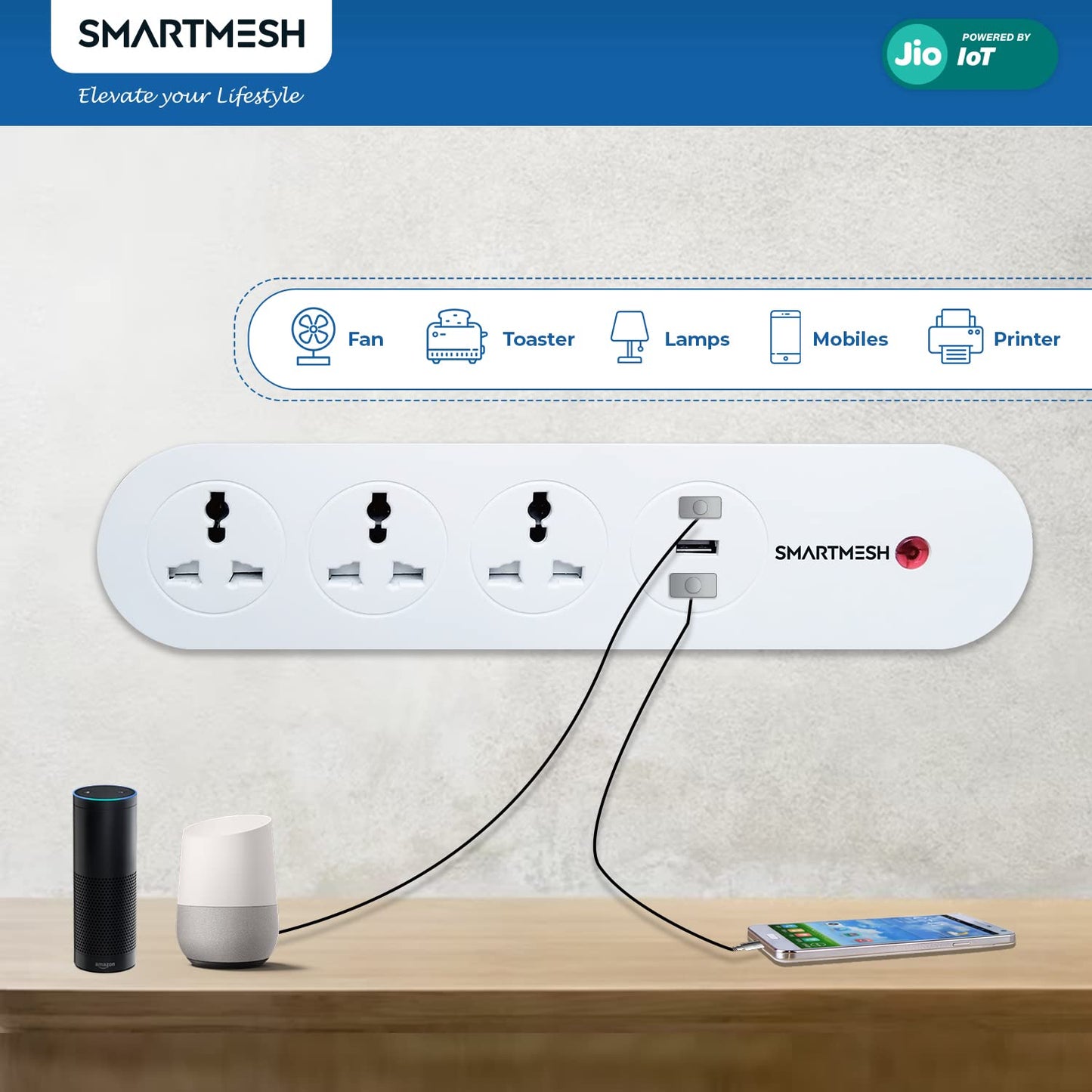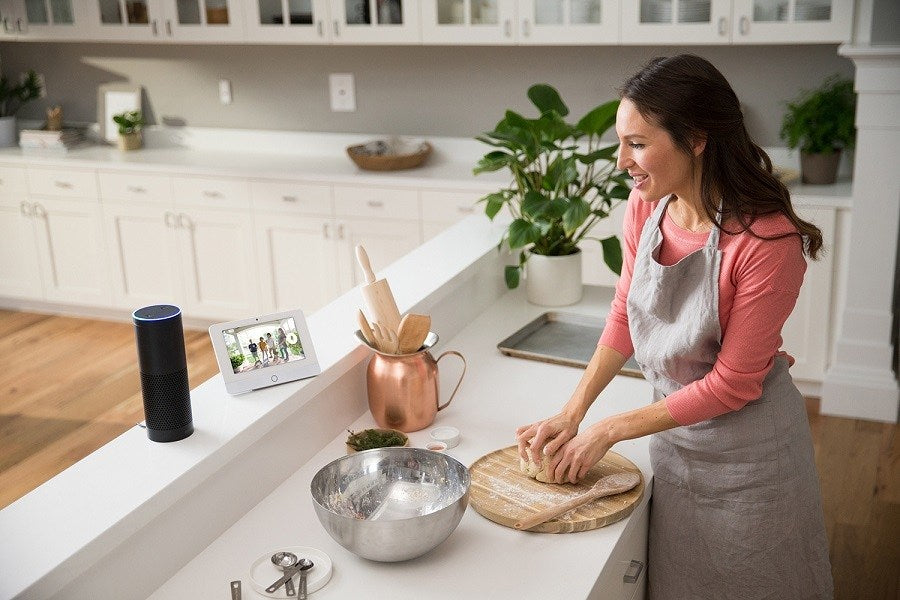 Voice Control
No need to touch physically when driving, cooking, exercising, or performing other tasks, Simply use your voice to turn on/off your home appliances with the help of Alexa and Google Home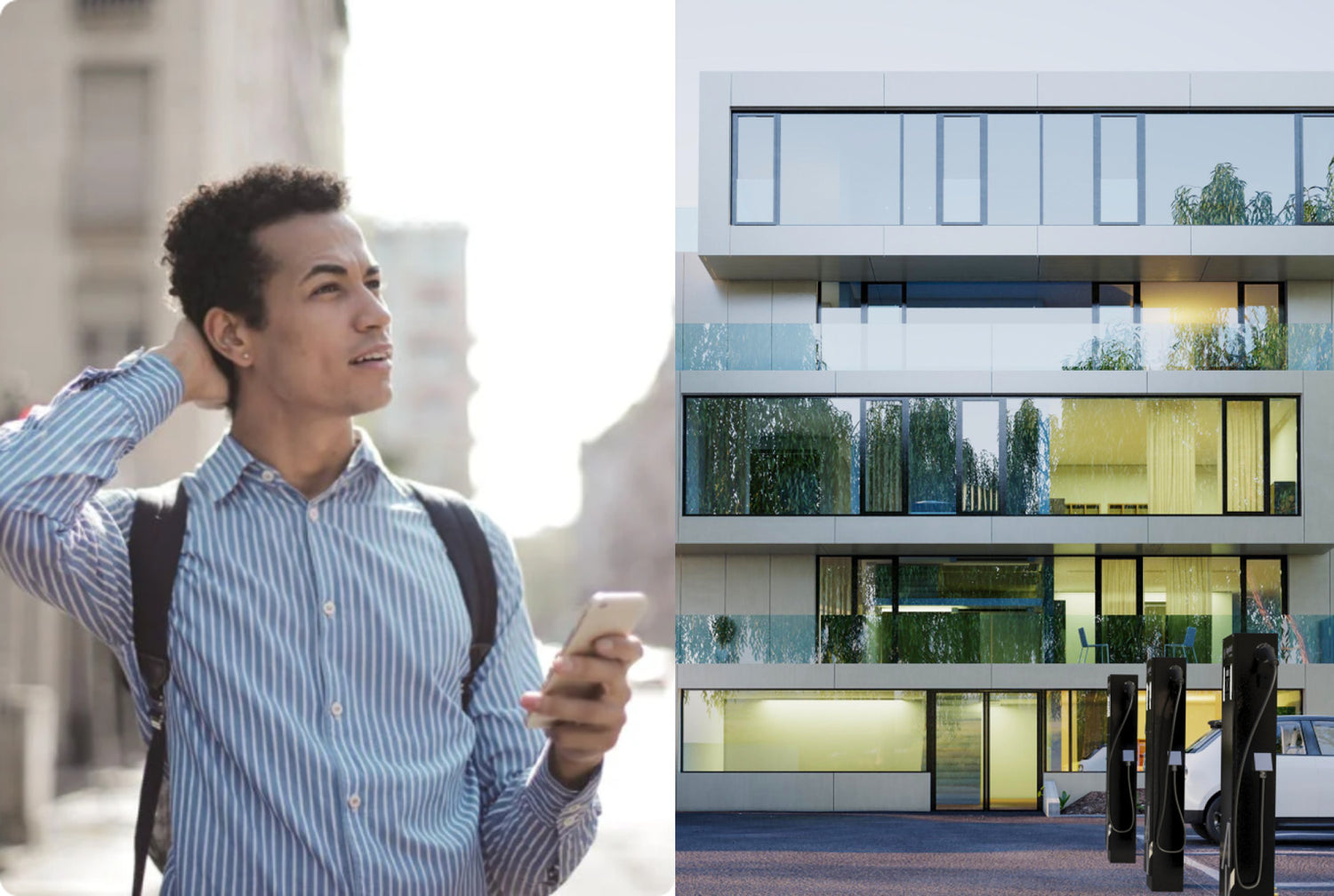 Control from anywhere
No need to worry if you forget to turn off your home appliances, control your all devices remotely with the help of Smart Extension
Schedule Timer
You can set up timers for appliances like lights, fans, heaters, coffee makers, and more. Once the timer is set, the appliance will automatically turn on or off according to your predefined schedule, without requiring manual intervention.
Smart Extension FAQs
What is smart extension and how does it work?

A smart extension board is a strip with multiple sockets that can be controlled and monitored via a smartphone. It is used to connect multiple electronic and electrical devices to electricity such as PC, smartphones, laptops, gaming PC, TV, etc.
Can I use Alexa or Google Assistant to set the timer & Schedule function of Smart extension such as in the SmartMesh ?

Yes, you can set timer and schedule functions controlling the plugs via Alexa and Google Home.
Can SmartMesh Smart Extension be controlled by multiple phones?

Yes, login the same account associated with the SmartMesh Smart Plug on each of the phones.
Can you control smart extensio away from home?

Yes you can, If your smart extension is connected to Wi-Fi and set up properly, you should be able to control it remotely from anywhere in the world using the associated SmartMesh mobile app, as long as you have an active internet connection on your smartphone.
Do I need a smart home hub to use a smart extension?

You don't need a hub to use Smart extension