Regular price
Rs. 1,499.00
Regular price
Sale price
Rs. 1,499.00
Unit price
per
Sale
Sold out
Free delivery

Secure checkout

7 days returnable
Features

Smart Wifi RGB Light powered by JIO Iot- SMARTMESH Smart Wi-Fi RGB Led Strip Light is powered by Jio Iot is Works with Amazon Alexa, Google Assistant & Siri. To Turn On And Off The Lights, Increase/Dim Their Brightness And Change The Strips Colour By Your Voice Commands Demand. Set The Perfect Atmosphere By Using Simple Conversations Or Smart Phone, Do Not Need To Leave The Comfort Of Your Bed To Turn Off The Light.

Easy to Install: All-in-one kit includes an adapter, a wifi controller, and 1 reel of 5m light strip; no additional costly devices are required. The high-quality, waterproof smart light strip can be bend or extended to fit your needs.

Voice Control: The RGB lights strip is designed with voice control and works with Amazon Alexa, Google Assistant and Siri Use simple conversation starters to turn your strip lights for home decoration on and off, set the colour, and make them brighter. Strip lights also come with a Wi-Fi controller, which allows you to adjust the light whether you're home or away.

Wireless Control – Control electrical devices from anywhere with the SMARTMESH App on your smartphone.

Warranty: 1 Years manufacturer warranty from the date of invoice.
Specification

Model No.SMMM044332
LEDSMD5050
RatingIP20
LED/Mtr60
Voltage Range200 -240 V 50Hz
Colour temperatureNot Supported
DimmingSoftware Dimming
Colour adjustment16 Millions Colour
Wireless connectionWi-Fi (2.4 Ghz) + BLE
Operating Ambient Temperature-10 to 40C
Working humidity0% – 85% RH
Share
View full details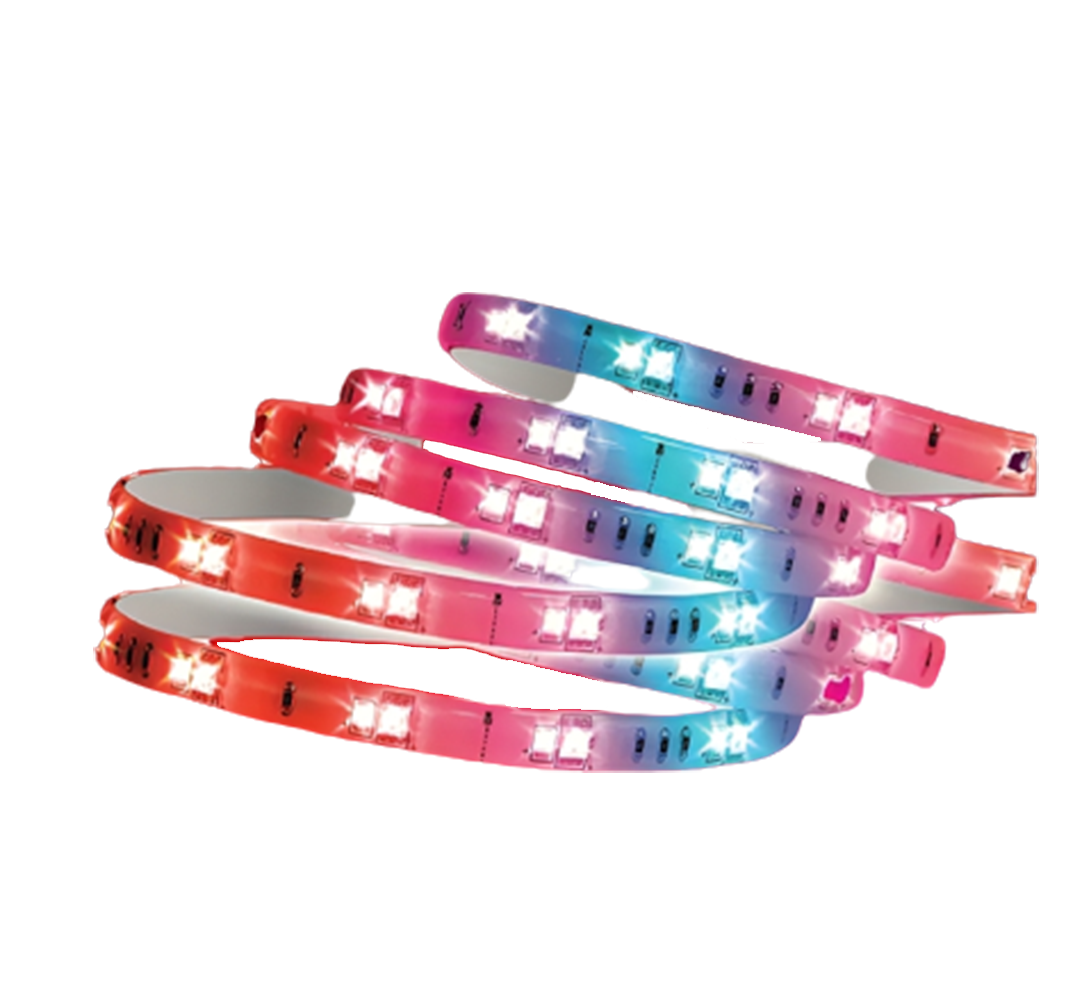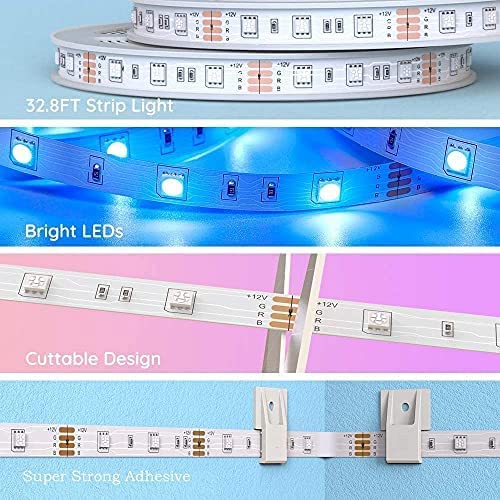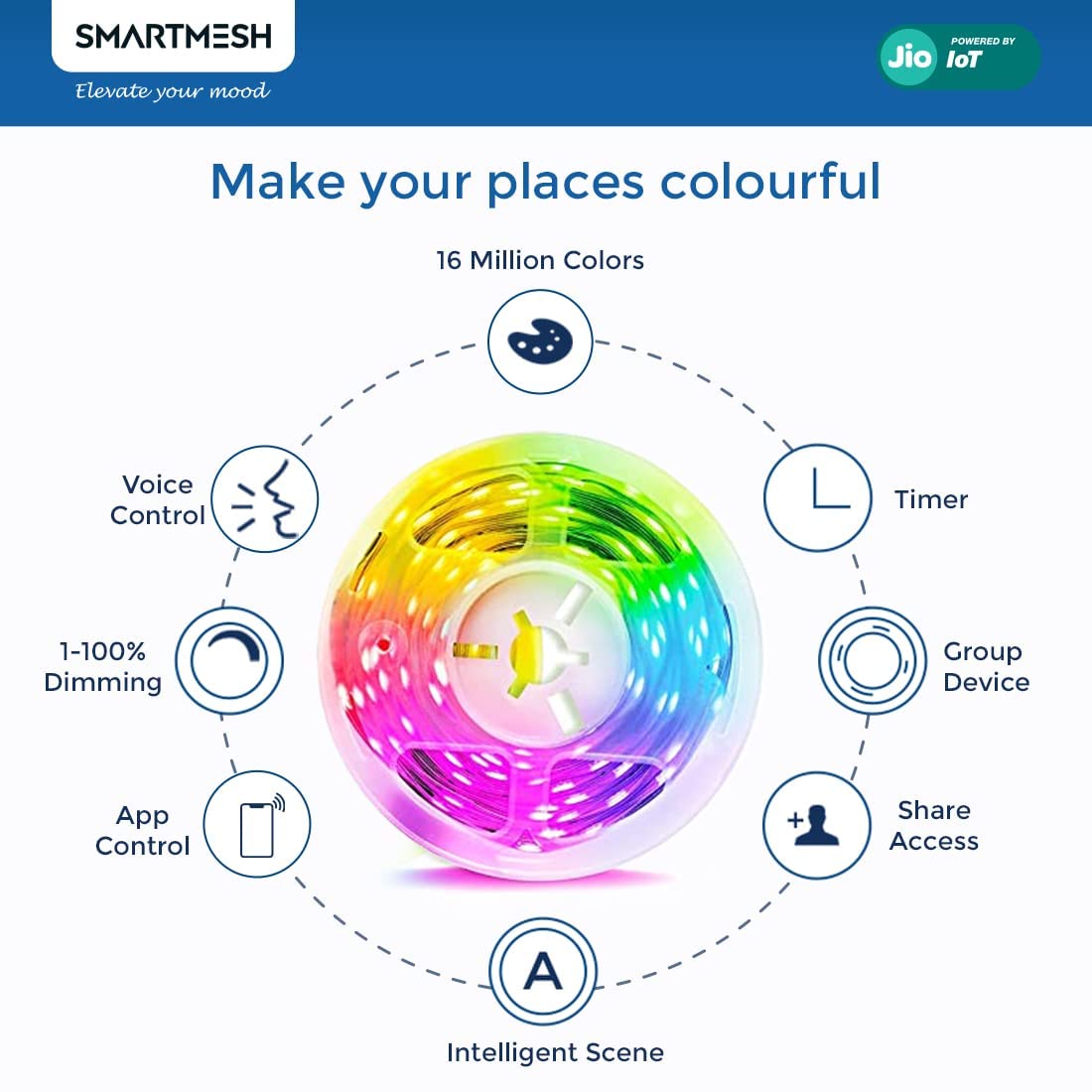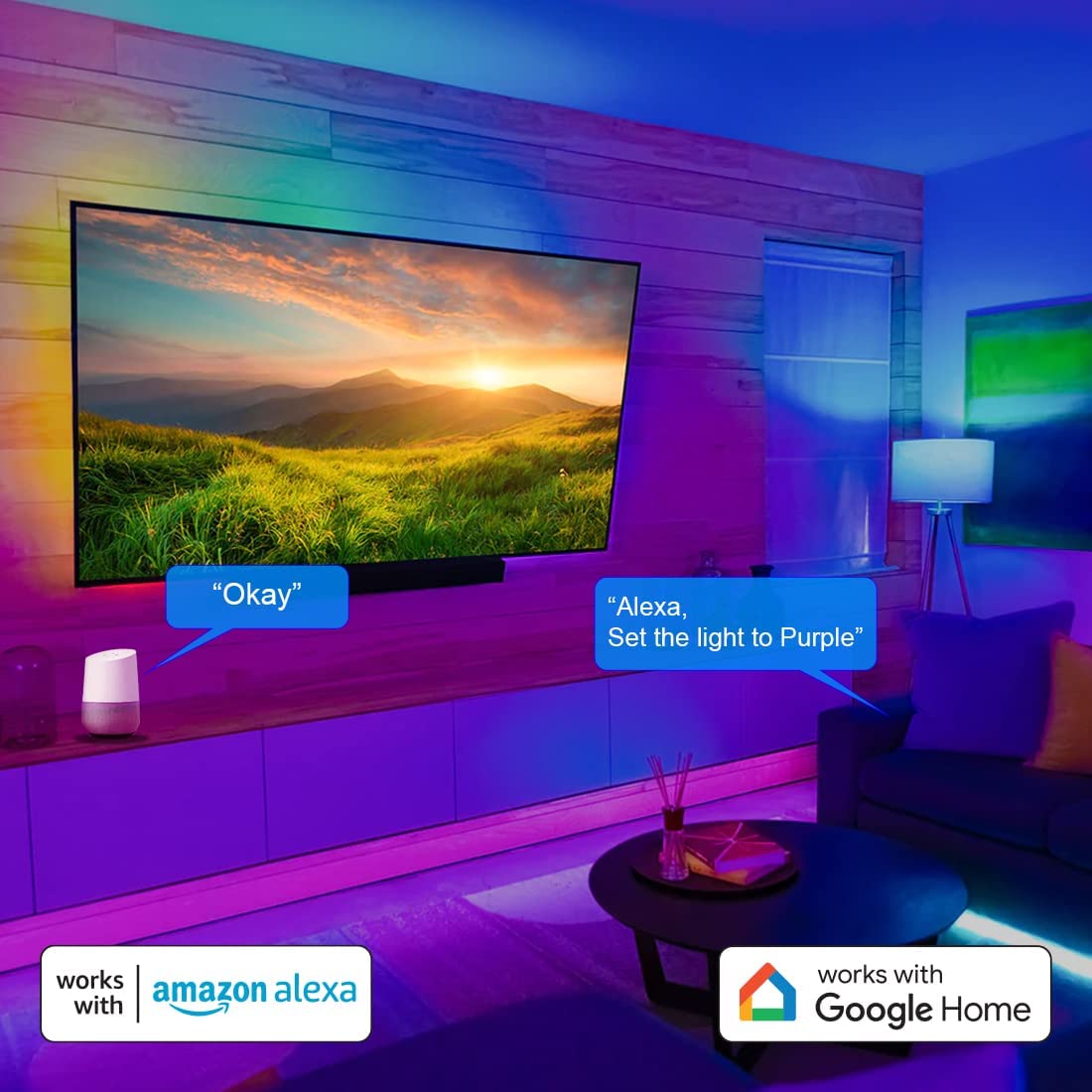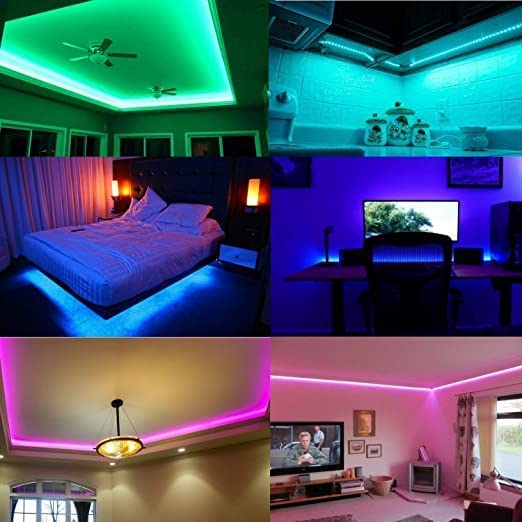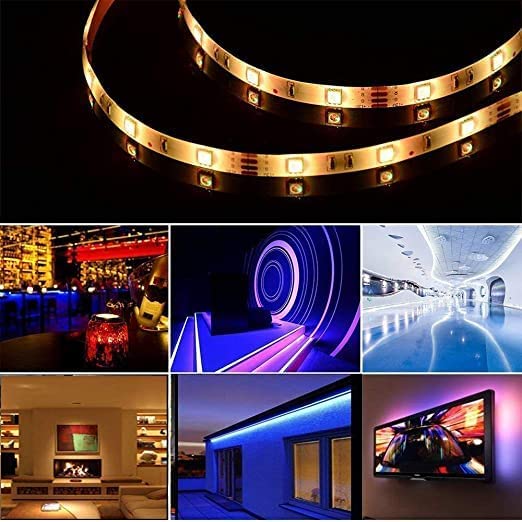 Choose from 16 Million Color Shades
There square measure eight scene modes (Night, Read, Working, Leisure, Soft, Colorful, Dazzling, Gorgeous) to fulfil your life wants. you'll conjointly custom your own modes to own a blasting party.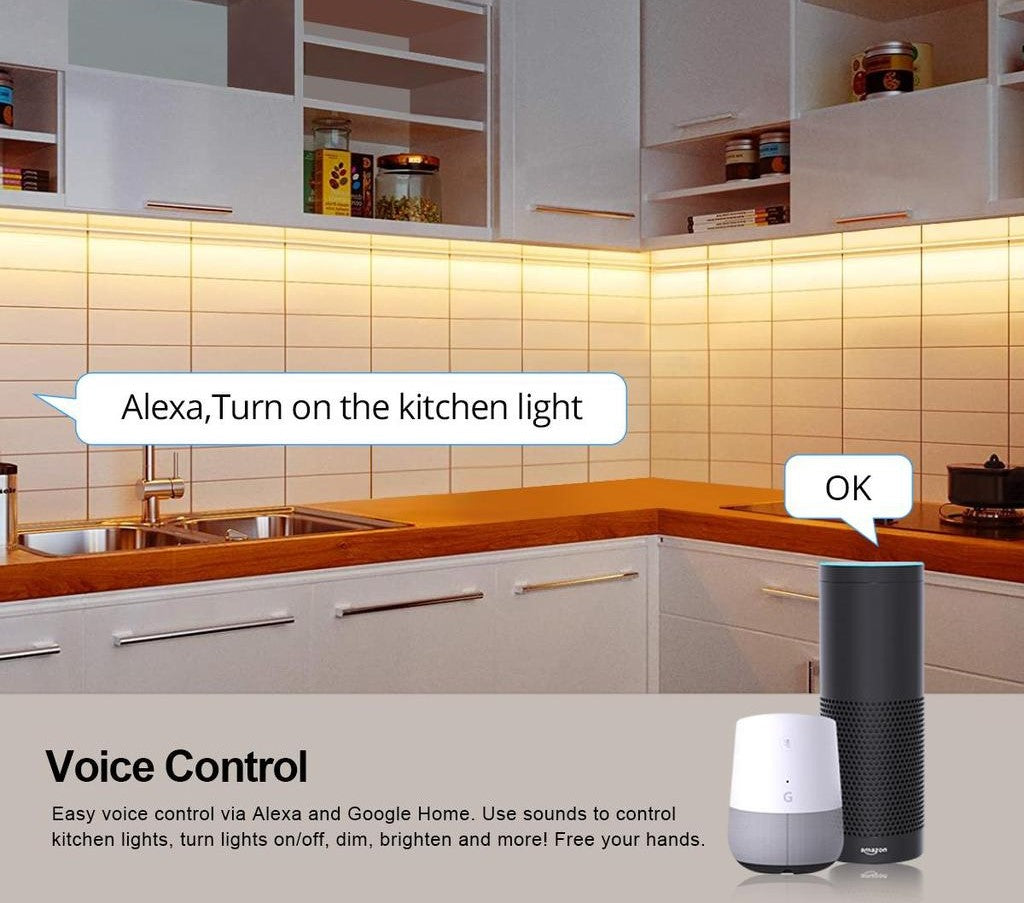 Hand-free Voice Control
Control your led strip ligts through Amazon alexa and Google home, give command to alexa to change the colour of the strip light to desired colour
Schedule Timer
Schedule the lights automatically switch on/off via your phone app, you will be able to free your brain, your smart light will auto turn off after you leave home or fell asleep, automatically activate before you arrive home or wake up, It conjointly countdown timer.
Smart Extension FAQs
What is smart led strip light and how does it work?

A LED strip light, also known as an LED tape or LED ribbon, is a flexible circuit board with Light Emitting Diodes (LEDs) mounted on it. These strips are commonly used for decorative and functional lighting purposes in a variety of settings, such as homes, commercial spaces, theaters, and more.

With the smartphone app and an internet connection, you can control your smart LED strip lights remotely. This means you can turn lights on or off, change colors, and adjust settings even when you're away from home.
Can I use Alexa or Google Assistant to set the timer & Schedule function of Smart led strip light such as in the SmartMesh ?

Yes, you can set timer and schedule functions via Alexa and Google Home.
Can SmartMesh Smart led strip lights be controlled by multiple phones?

Yes, login the same account associated with the SmartMesh on each of the phones.
Can you control smart led strip light away from home?

Yes you can, If your smart led strip light is connected to Wi-Fi and set up properly, you should be able to control it remotely from anywhere in the world using the associated SmartMesh mobile app, as long as you have an active internet connection on your smartphone.
Do I need a smart home hub to use a smart led strip light?

You don't need a hub to use Smart led strip light